World Cup 2022 Countdown: South America
by Becky
published on 1st July 2022
Qatar 2022 kicks off on November 21 and the clock is ticking.
This monthly 'World Cup Countdown' show gets a global perspective from every region ahead of the Middle East's first ever FIFA World Cup.
The first episode will focus on South America, with special reports from Rio de Janeiro and Buenos Aires, as well as expert analysis from football broadcasters Juan Arango and Eli Mengem.
Up Next
Meteorites may be the only truly extra-terrestrial items it is possible to find, buy or own on Earth. Their rarity has created a global trade, fed by a fascination with these dark rocks from outer space. Most meteorites on the market come from Morocco, where the inky-black rocks are easier to spot in the arid mountain landscape. Nomads welcome these "gifts from the sky" and sell them to dealers and researchers. However, the prices obtained by Moroccan nomads in the High Atlas Mountains are a fraction of those in the fashionable rock and crystal shops in Europe.
Related Videos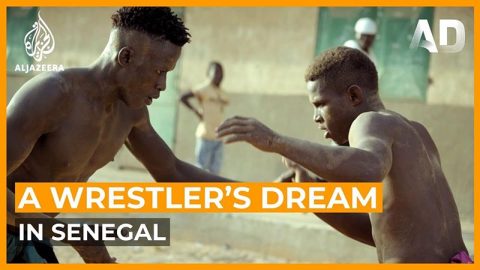 On beaches, in training grounds, and in gyms around Dakar, Kalanda sweats and strains as he trains hard for Senegal's big-time wrestling competitions - determined to make it to the main wrestling arena. Filmmaker Oumar Ba's intimate film, Kalanda: A Wrestler's Dream, bears witness to his determination despite the odds, and sees him balance friendship and loyalty with hard-muscled competition.
101 East meets India's young athletes racing for a better future. A sporting initiative is helping tribal communities achieve athletic success and with it, recognition and acceptance. 101 East meets India's young athletes racing for a better future.
This short film from filmmaker Joan Kabugu celebrates Ciku Mbithi and the women of the Throttle Queens biking club.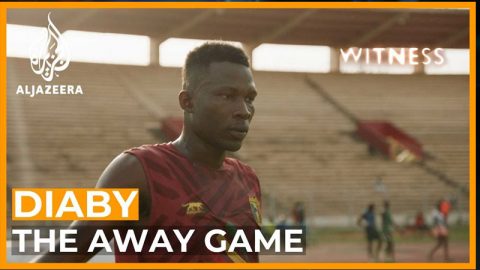 Abdoulaye Diaby, the rising star of Malian football, realises his dream to play in Europe. The film tells the story of his first season in Europe.