Launched in 2012, Millennium TV was intended to represent the intrepid television love child of the offbeat fictional magazine, "Millennium" featured in Stieg Larsson's, The Girl with the Dragon Tattoo and the UN Millennium Development Goals…
Yeh, that's a lot, we know. Translation? Try, quality yet unconventional content meets conscious and inclusive broadcasting viewable from anywhere in the world.
Here at Millennium TV, our goal is to expand the horizons and imaginations of our viewers by presenting diverse, fun and informative content that makes them question their pre-existing impressions of communities around the world.
From arts, music and entertainment to documentaries, sports and news, with the help of our media partners, Millennium TV offers a hotchpot of interactive video content carefully curated to showcase the best of this nutty global community in which we all live!
Millennium TV is the place where communities meet so come and hang out with us! Watch, subscribe, like, follow… you know the drill. Help us give coverage to all types of faces.
For more information and to find out how you can get involved please contact info@mymillennium.tv.
DISCOVER MORE ON MILLENNIUM TV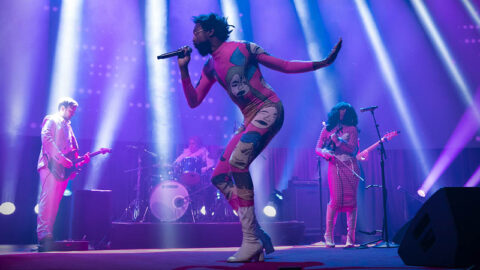 Singer-songwriter Tolliver rocks the house with a performance at TED of "Say What!" and "Nervous." Tolliver's music is a mix of soul, funk, pop and camp that's as funny as it is soul-baring.