"TRY" – Madison McFerrin
by Becky
published on 27th July 2021
In this performance for TED, from her stoop in Brooklyn, singer-songwriter Madison McFerrin performs "TRY," a song she wrote about chasing your dreams despite what others say. She also shares her experience singing "The Star-Spangled Banner" for Hilary Clinton's presidential campaign in 2016, a moment that pushed her to become her best self.
Up Next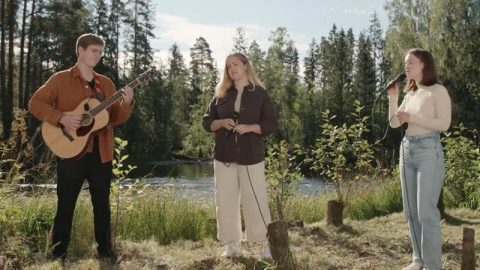 In this performance for TED, singer-songwriter Sigrid invites us to listen to uplifting vocals, warm guitar strums and delicate melodies as she performs her songs "Don't Kill My Vibe" and "Home to You."
Related Videos
Artist Queenie, from South London is back with her new song Anymore, watch the video on Millennium TV. She's back and with vengeance!