Shingai – Too Bold (Diamond Remix)
by Becky
published on 13th April 2021
Watch the official video for Shingai's "Too Bold" (Diamond Remix). It unifies a whole host of talent such as Nova Twins, Jelly Cleaver, Tawiah, Celisse Henderson, Ala.ni, M.V.M & Megan Coleman.
The music video is a celebration of women supporting each other as an impactful history-making statement.
The video features DJ Lara Fraser, as well as Big Joannie, Berverly Hishmael, Izzy (Black Honey), Harriet Doveton, Nadia Javed, Fay Milton and more exciting cameos.
Shingai was also our cover star for the first issue of the Millennium Extra magazine. You can also watch the official video for her other song, "We Roll", here on Millennium TV.
Discover more on Millennium Stereo and watch exclusive music documentaries on Millennium Extra.
Up Next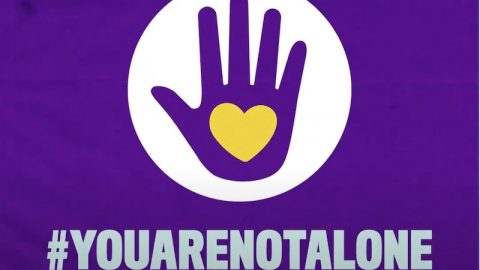 A new government public awareness raising campaign highlights that if anyone is at risk of, or experiencing domestic abuse, help is still available. We interview Liz Kingsley, Operating Director of Safe Arms, researcher and Consultant in Domestic Violence in the Black Christian Community to discuss the campaign, domestic abuse issues and find out what support is available.