Millennium Stereo: Drama – Sweet Summer (Official Video)
by Becky
published on 17th February 2022
DRAMA is Via Rosa & Na'el Shehade.
Shot, Directed and Edited by Chris Yoder
Assistant Shooter: Scotty Postl
Up Next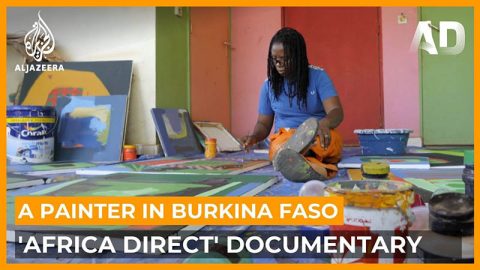 Artist Adjaratou Ouédraogo is more famous abroad than at home in Ouagadougou, Burkina Faso. In The Painter, by filmmaker Ousmane Zoromé Samassékou, she organises a street art event called "My City In Painting" to encourage locals to celebrate and participate in art. In this thoughtful, immersive film we also see her at work in her studio while she contemplates her craft and shares the story of how she found her voice and her happiness through painting.