Shingai performing "Revolutions" Live
by Becky
published on 13th April 2021
Shingai performing "Revolutions" at Sofar London on June 20, 2019
Sofar Sounds teamed up with Martell to support emerging artists through a series of secret concerts, including this show in London featuring Shingai.
Up Next
On any given Thursday, Lal Shahbaz Qalandar's shrine in southern Pakistan reverberates with Sindhi folk music and hundreds of people dancing. But in February 2017, a suicide bomber attacked the shrine, claiming the lives of 88 people and injuring many more. In an act of defiance and solidarity, Sheema Kermani travelled to the site a few days after the attack and performed the Dhamall, a form of dance rooted in the promise of spiritual trance. Videos of her performance spread across social media.
Related Videos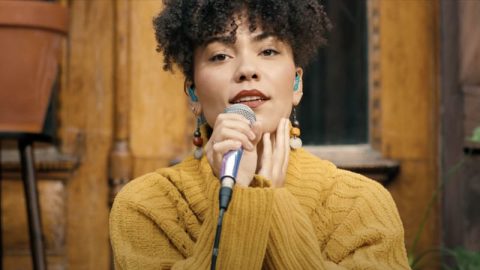 A performance for TED. Singer-songwriter Madison McFerrin performs "TRY," a song she wrote about chasing your dreams despite what others say.