The Forever War: 20 Years After 9/11
by Becky
published on 10th September 2021
Twenty years after the 9/11 attacks, this special edition of The Listening Post looks at the climate of fear that undergirded the so-called "War on Terror" and how the US news and entertainment industries helped produce it.
Contributors:
– Chris Hedges – Former foreign correspondent for The New York Times; author of Collateral Damage
– Sinan Antoon – Co-editor at Jadaliyya; poet and writer; associate professor at New York University
– Jill Abramson – Former executive editor of The New York Times
– Deepa Kumar – author of Islamophobia and the Politics of Empire; professor at Rutgers University
– Robert D Kaplan – Former contributing editor at The Atlantic
– Lexi Alexander – Movie and TV director
Up Next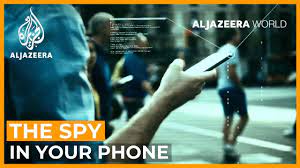 This investigation exposes how Pegasus works, how governments like Saudi Arabia and the UAE have bought the hugely expensive spyware, also how it has been used beyond the stated intentions of the NSO Group of "developing technology to prevent and investigate terror and crime" - including to target journalists.
Related Videos
This film from Al Jazeera follows the Slemani ultras. They have given a voice to women in a culture where they are often expected to adopt traditional female roles. These women have changed the face of football fans, as well as challenged cultural norms. They are non-violent, loud and proud, and most importantly they love football!