The Rise of North Korea's Most Powerful Woman
by Becky
published on 30th March 2023
Could North Korea's next ruler be a woman? North Korean leader Kim Jong-un's sister, Kim Yo-jong, has an increasingly prominent role in the communist regime and some observers believe she is his natural successor. The Kim family has transformed the so-called Hermit Kingdom into a dynasty that operates like a royal family. Kim Yo-jung has a tight bond with her brother and has been entrusted with important diplomatic missions. As a nuclear state technically still at war with neighbouring South Korea, North Korea is a crucial player in Asian geopolitics. This 101 East documentary investigates North Korea's most powerful woman.
Up Next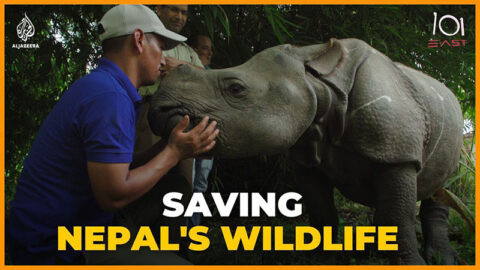 The number of rhinos in Nepal has grown to 752. The rise is attributed to one of the world's toughest anti-poaching approaches, mixed with innovative community-based conservation efforts. This 101 East documentary investigates one of the greatest conservation success stories in Asia and asks if it is sustainable.
Related Videos
Al Jazeera Close Up. As one of a few female mental health professionals in Syria's Idlib province, Abeer al-Faris has her work cut out for her. Every day, she gets up at the crack of dawn to manage the Dar al-Amal Education Village, an independent care centre for widows and orphans of war.