Songs of the Gulf
by Becky
published on 8th June 2022
In this documentary from Al Jazeera World, we discover the inspirations for four song stories from the Arabian Gulf, including satire, an ancient Islamic "advert" and World Cup football pride.
In Kuwait, the Haydoo song was born as an expression of pride in the face of unpleasant slurs in the 1981 World Cup; in Oman, a satirical song about a cat and mouse is really about the political situation in the 1970s; an old Qatari phrase, "shoomelah", meaning "rise to him", became the lyrics of the country's main football anthem; and in Iraq, an ancient poem about the virtues of black veils became what is considered the oldest "advertisement" in Islamic history.
Away from politics and war, this musical mini-tour sheds light and offers insights into a region often poorly represented in the media.
00:35 KUWAIT 'SIT DOWN, LOVELY CAMEL'
12:26 OMAN 'THE CAT AND THE MOUSE'
23:02 QATAR 'RISE TO HIM'
34:33 IRAQ 'TELL THE BEAUTY IN THE BLACK VEIL'
Up Next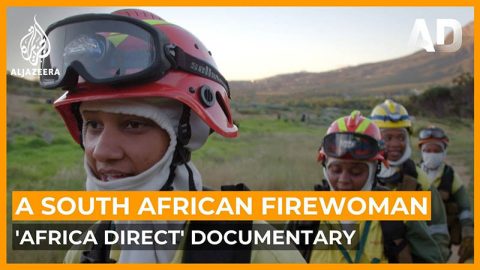 Tarren-Lynn January is part of the Juliet Crew, the only all-female bush firefighting unit in Cape Town, South Africa. She and her teammates were recruited to encourage more women into firefighting. In this documentary we bunker down with the crew at their barracks on the Western Cape mountains.