How Sheriffs created the most powerful 'gangs' In Los Angeles | Fault Lines
by Becky
published on 13th May 2022
Los Angeles, in the US state of California, has been plagued with gang violence for decades, and has even been called the "gang capital of America". But they're not just on the streets. Reports and lawsuits allege that there are deputy "gangs" within the LA County Sheriff's Department. Members have unique tattoos identifying which station they belong to and are accused of using excessive force, and glorifying an aggressive form of policing.

Fault Lines investigates the shooting death of 21-year-old Anthony Vargas. His family believes that the sheriffs' deputies who killed him were prospective members of the Banditos — a gang inside the East LA station, which has one of the highest rates of deputy-involved shootings in the county.
Up Next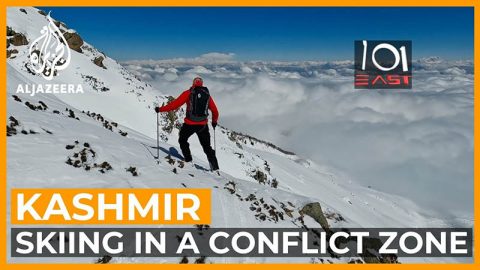 101 East meets the men and women transforming the pristine ski slopes of Indian-administered Kashmir into the ultimate ski destination.
Related Videos
This film from Al Jazeera follows the Slemani ultras. They have given a voice to women in a culture where they are often expected to adopt traditional female roles. These women have changed the face of football fans, as well as challenged cultural norms. They are non-violent, loud and proud, and most importantly they love football!