Land or Death: Colombia's Indigenous Land Wars
by Becky
published on 8th June 2022
How an Indigenous grandmother combats Colombia's most dangerous armed groups.
Celia Umenza is one of the highest-ranking members of an Indigenous civilian defence force in the dangerous Cauca region.
Colombia has become one of the world's deadliest places for land rights defenders since a power vacuum emerged after the government signed a historic peace agreement with FARC rebels. Now a grandmother, Celia longs to rebuild her troubled relationship with her family. But violence has returned to the area.
When a close comrade is assassinated, Celia is forced to mobilise her community as the Indigenous guard prepares for retaliation.
'Land or Death' is by Sebastian Pena and Jesper Klemedsson Sotomayor.
Up Next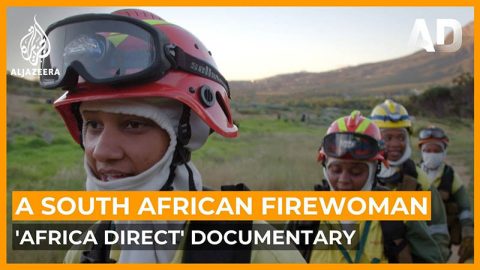 Tarren-Lynn January is part of the Juliet Crew, the only all-female bush firefighting unit in Cape Town, South Africa. She and her teammates were recruited to encourage more women into firefighting. In this documentary we bunker down with the crew at their barracks on the Western Cape mountains.
Related Videos
This film from Al Jazeera follows the Slemani ultras. They have given a voice to women in a culture where they are often expected to adopt traditional female roles. These women have changed the face of football fans, as well as challenged cultural norms. They are non-violent, loud and proud, and most importantly they love football!