A Wrestler's Dream in Senegal | Africa Direct
by Becky
published on 31st January 2022
AFRICA DIRECT: African stories by African filmmakers. Perspectives from a diverse continent; storytelling in the hands of local talent.
On beaches, in training grounds, and in gyms around Dakar, Kalanda sweats and strains as he trains hard for Senegal's big-time wrestling competitions – determined to make it to the main wrestling arena.
Filmmaker Oumar Ba's intimate film, Kalanda: A Wrestler's Dream, bears witness to his determination despite the odds, and sees him balance friendship and loyalty with hard-muscled competition.
Oumar Ba is a Senegalese documentary filmmaker and scriptwriter. His film, Pulaagu, Chronicle of an Uprooted Fulani, records his own encounter with his Funali heritage. His second film, Jésus de Wazemmes, was produced within the 'Regards Croisés' framework at Le Fresnoy, the National Studio for contemporary arts in Lille, France.
Up Next
This short film from filmmaker Joan Kabugu celebrates Ciku Mbithi and the women of the Throttle Queens biking club.
Related Videos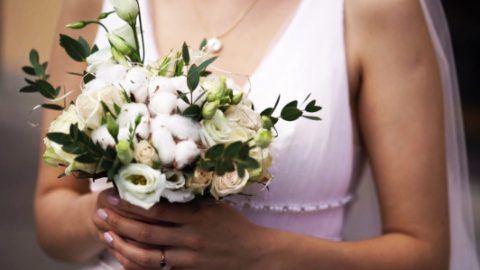 Marriages of convenience, or sham weddings, are an illegal way of obtaining residency and citizenship in Europe countries and elsewhere. This film meets men and women who marry - or plan to marry - people they hardly know, with the sole objective of obtaining European residency for one of them.