"Being Human" Naima Penniman | TED Countdown
by Becky
published on 31st January 2022
In this stunning spoken-word performance for TED, poet and "freedom-forging futurist" Naima Penniman celebrates the wonders of the natural world and humanity's connection to it. "I wonder if the sun debates dawn some mornings," she says.
Countdown is TED's global initiative to accelerate solutions to the climate crisis. The goal: to build a better future by cutting greenhouse gas emissions in half by 2030, in the race to a zero-carbon world. Get involved at https://countdown.ted.com/sign-up
Up Next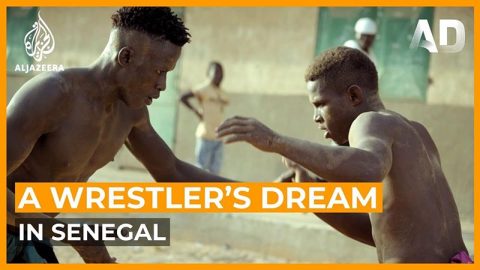 On beaches, in training grounds, and in gyms around Dakar, Kalanda sweats and strains as he trains hard for Senegal's big-time wrestling competitions - determined to make it to the main wrestling arena. Filmmaker Oumar Ba's intimate film, Kalanda: A Wrestler's Dream, bears witness to his determination despite the odds, and sees him balance friendship and loyalty with hard-muscled competition.
Related Videos
They are unknown and underpaid, but Bollywood's stunt performers take life-threatening risks to entertain movie fans. This documentary from Al Jazeera's 101 East series explores why so many young Indian stunt performers are drawn to the bright lights of Bollywood for little reward.