Watch the trailer for 'Blues on Beale'
by Becky
published on 7th February 2022
Experience 5 days of rocking, crowd-pumping Blues competition packed with passion, blues music, and suspense. Discover the people who keep The Blues alive on Beale Street and the powerful international impact of America's musical gift to the world.
Blues on Beale', filmed entirely in the Blues clubs on famed Beale Street in Memphis, Tennessee, captures the people, the soul, and music of the 36th International Blues Challenge, an annual event organized and staged by The Blues Foundation.
Up Next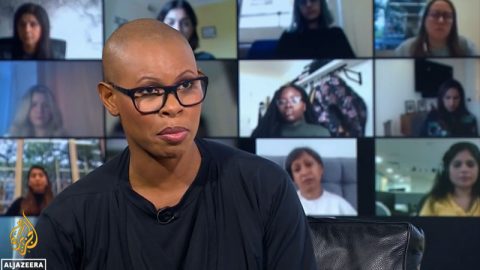 In Part 2, Gurinder Chadha and Skin discuss the importance of using cinema and music to champion new forms of hybrid identity and they reflect on the challenges of ensuring greater diversity and inclusion in the creative industries.