Interview with David Hoffman, Filmmaker
by Becky
published on 24th May 2021
David Hoffman discusses his classic feature-length documentary Sing Sing Thanksgiving.
Sing Sing Thanksgiving was recorded in 1973 at Sing Sing Prison outside New York City. B.B. King, Joan Baez and other great artists came to New York's Maximum Security Prison, Sing Sing, and gave one of the best shows of their lives.
David talks about the logistics of making the film and recording the incredible event, his experiences at the prison and the great connection between B.B King and the audience.
Up Next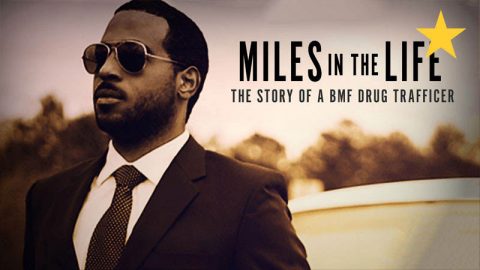 Watch the trailer for Miles in the Life - the first documentary told by an actual member of Black Mafia Family (BMF).
Related Videos
Millennium Discovers: Michaela Coel - James MacTaggart Lecture
In this stunning spoken-word performance for TED, poet and "freedom-forging futurist" Naima Penniman celebrates the wonders of the natural world and humanity's connection to it. "I wonder if the sun debates dawn some mornings," she says.
Music offers insights into the songwriter, the performers, the audience and their cultures. In this film, we delve into the stories of four songs from Morocco, Tunisia, Algeria and Sudan.
On any given Thursday, Lal Shahbaz Qalandar's shrine in southern Pakistan reverberates with Sindhi folk music and hundreds of people dancing. But in February 2017, a suicide bomber attacked the shrine, claiming the lives of 88 people and injuring many more. In an act of defiance and solidarity, Sheema Kermani travelled to the site a few days after the attack and performed the Dhamall, a form of dance rooted in the promise of spiritual trance. Videos of her performance spread across social media.
An action movie with global stars, fast cars and an exotic location is nothing new. But the politics behind the scenes of The Misfits, a recent high-octane movie release, reveals its own story - one of producer power struggles, money, influence, politics, and an apparent attempt to tarnish the reputation of a country.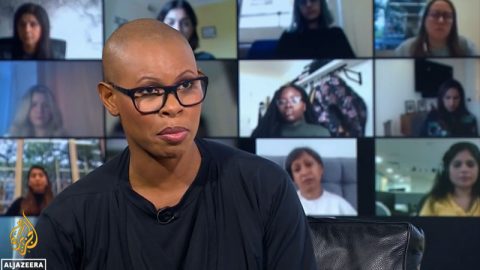 In Part 2, Gurinder Chadha and Skin discuss the importance of using cinema and music to champion new forms of hybrid identity and they reflect on the challenges of ensuring greater diversity and inclusion in the creative industries.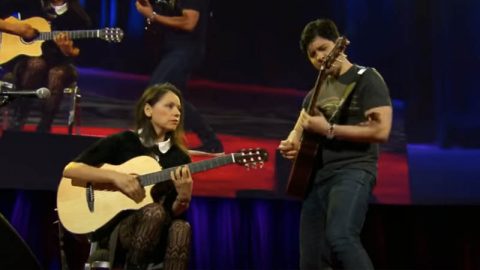 In this performance for TED, Guitar duo Rodrigo y Gabriela combine furiously fast riffs and dazzling rhythms to create a style that draws on both flamenco guitar and heavy metal in this live performance of their song, "The Soundmaker."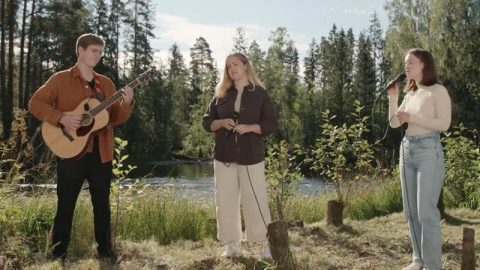 In this performance for TED, singer-songwriter Sigrid invites us to listen to uplifting vocals, warm guitar strums and delicate melodies as she performs her songs "Don't Kill My Vibe" and "Home to You."
Xi Jinping's China has embarked on a campaign that could transform the country's technology, entertainment and media industries.
Timbuktu is renowned for its ancient texts, which date back to when the Malian city was a vital scholastic centre over 500 years ago. Boubacar Saddeck Najim is one of the few remaining copyists who painstakingly replicates these precious manuscripts for posterity.