Ai Weiwei and Anish Kapoor | Studio B Unscripted – Part 1
by Becky
published on 25th April 2022
Ai Weiwei is one of the world's most influential living artists and activists, known for addressing human rights and freedom of expression issues through his work. His memoir: 1000 Years of Joy and Sorrows, shares his family story of growing up in China.
Sculptor and installation artist Anish Kapoor has created large-scale artworks across the globe that challenge us to engage subjectively with them, including Cloud Gate in Chicago and the ArcelorMittal Orbit in London.
The two global icons compare notes on freedom of expression, how art can challenge power, and what subversive art looks like today.
Up Next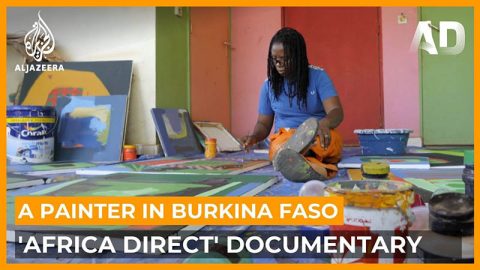 Artist Adjaratou Ouédraogo is more famous abroad than at home in Ouagadougou, Burkina Faso. In The Painter, by filmmaker Ousmane Zoromé Samassékou, she organises a street art event called "My City In Painting" to encourage locals to celebrate and participate in art. In this thoughtful, immersive film we also see her at work in her studio while she contemplates her craft and shares the story of how she found her voice and her happiness through painting.
Related Videos
The Voice of Peace and Radio Caroline were pirate radio stations that launched in the 1960s and 1970s, broadcasting from ships anchored outside national territorial waters, in an attempt to challenge the societies around them. This documentary from Al Jazeera World intercuts the stories of these two stations, through a mix of archive, presenter anecdotes, journalistic analysis and historical context.