Diamonds in the Dirt – Coming Soon to Millennium Extra
by Becky
published on 22nd June 2022
Watch the trailer for Diamonds in the Dirt, coming soon to Millennium Extra. Baton Rouge is one of the hottest markets for talent in the rap genre. Their story is told through interviews and rare footage from rappers, producers, DJs, radio personalities, promoters, and prominent city and government officials who help shape the culture in the city.
Click here to find out more about Millennium Extra and sign up.
Up Next
A reality series following North America's top comic cons while showcasing the best of pop culture's creative talent. Heroes Manufactured: Creators Unleashed explores the world of illustration, cosplay, toy creation, game development, and much more...
Related Videos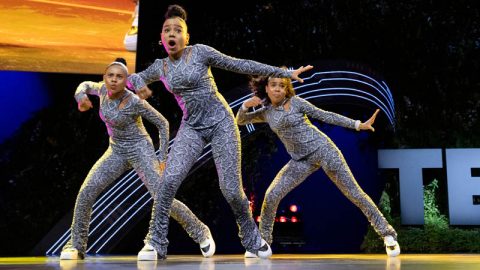 As part of TED Countdown, TED's global initiative to accelerate solutions to the climate crisis, @LET IT HAPPEN, a dance trio comprised of Dutch twin sisters Norah and Yarah along with younger sister Rosa, perform to remixes of funk classics - "Get On the Good Foot" by James Brown and "Hit the Road Jack" by Ray Charles.