The Jitterbugs: Pioneers of the Jit – Watch the Trailer
by Becky
published on 22nd June 2022
Watch the trailer for The Jitterbugs: Pioneers of the Jit, coming soon to Millennium Extra. 1970's Detroit slang for criminal was the term, Jitterbug! This film highlights the founders of Detroit's leading dance legacy featuring Motown's own Kim Weston as she managed to bring the group from off the street and on to the stage.
Click here to find out more about Millennium Extra and sign up.
Up Next
Meteorites may be the only truly extra-terrestrial items it is possible to find, buy or own on Earth. Their rarity has created a global trade, fed by a fascination with these dark rocks from outer space. Most meteorites on the market come from Morocco, where the inky-black rocks are easier to spot in the arid mountain landscape. Nomads welcome these "gifts from the sky" and sell them to dealers and researchers. However, the prices obtained by Moroccan nomads in the High Atlas Mountains are a fraction of those in the fashionable rock and crystal shops in Europe.
Related Videos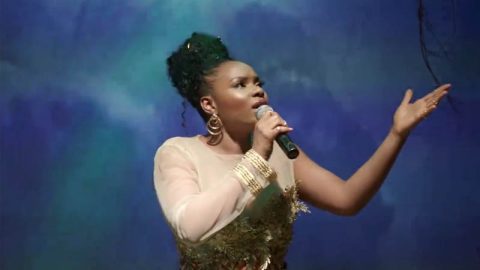 Afropop artist and UN Goodwill Ambassador Yemi Alade is known for her electrifying stagecraft and edgy style. In this performance for TED she performs "True Love," an energetic song about forgetting sorrow and finding optimism, followed by "Africa," a ballad celebrating love of home.