Lebanon: Can youth bring about radical reform?
by Becky
published on 22nd July 2021
In the third episode of Generation Change, we travel to Lebanon to see how young organisers are mobilising to halt one of the most serious economic and political crises in Lebanon's history.
Karim Safieddine is an activist and leading member of MADA, Lebanon's first youth-led political movement.
Azza el-Masri is a journalist and media researcher specialising in disinformation and its effects on sectarianism.
In this episode, presented by Luna Safwan, Karim and Azza discuss Lebanon's political gridlock, the August 4 Beirut blast, as well as strategies to end corruption and dismantle the sectarian power-sharing system.
Up Next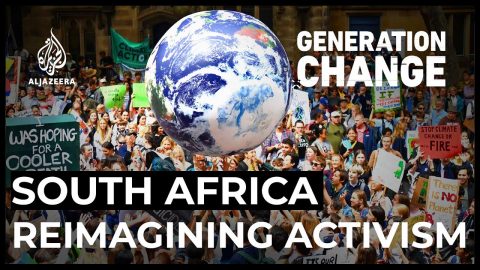 In this episode of Generation Change, presented by Ayanda Charlie, Sera and Keitumetse discuss the legacy of apartheid on activism in South Africa, gender-based violence, climate justice and how these issues intersect with racism and other social inequities.
Related Videos
Al Jazeera Close Up. As one of a few female mental health professionals in Syria's Idlib province, Abeer al-Faris has her work cut out for her. Every day, she gets up at the crack of dawn to manage the Dar al-Amal Education Village, an independent care centre for widows and orphans of war.