The Painter: Art and Happiness in Burkina Faso I Africa Direct
by Becky
published on 25th April 2022
Africa Direct – African stories by African filmmakers. Perspectives from a diverse continent; storytelling in the hands of local talent.
Artist Adjaratou Ouédraogo is more famous abroad than at home in Ouagadougou, Burkina Faso. In The Painter, by filmmaker Ousmane Zoromé Samassékou, she organises a street art event called "My City In Painting" to encourage locals to celebrate and participate in art. In this thoughtful, immersive film we also see her at work in her studio while she contemplates her craft and shares the story of how she found her voice and her happiness through painting. Ousmane Zoromé Samassékou is a multi-award winning producer and director based in Mali. His feature documentary, The Last Shelter, won Grand Prize at CPH DOX in 2021 and has screened globally to great acclaim. He has produced several films for Africa Direct.
Up Next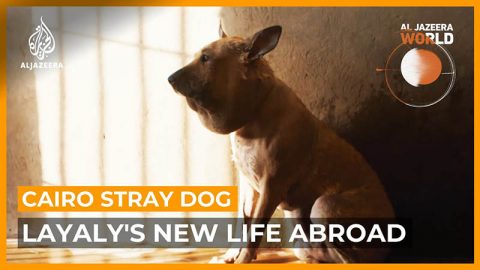 Soly, an Egyptian filmmaker, rescues Layaly, a stray dog in Cairo, with help from a group of animal welfare volunteers before travelling with her to a new home abroad. However, just hours before the dog is due to face life-saving throat surgery, she escapes into the hills. Soly joins a 10-day search with support from local media and volunteers.
Related Videos
They are unknown and underpaid, but Bollywood's stunt performers take life-threatening risks to entertain movie fans. This documentary from Al Jazeera's 101 East series explores why so many young Indian stunt performers are drawn to the bright lights of Bollywood for little reward.