Funke – Watch the trailer for the film coming soon to Millennium Extra
by Becky
published on 18th November 2022
Watch the trailer for Funke, coming soon to Millennium Extra. This is the story of Funke, a young Nigerian girl who wants to play football for the country.
The story is set in 1996 in Nigeria. A personal story of struggle and inspiration as she tries to convince her family and friends to allow her to achieve her dream.
Click here to find out more about Millennium Extra and sign up.
Up Next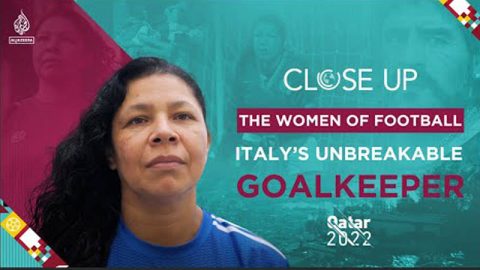 A goalkeeper defies expectations by starting her football career at 48 in Naples, the city of the legendary Maradona.