Gina Chavez – 'The Woman in Arena'
by Becky
published on 8th September 2022
Award-winning independent musician Gina Chavez delivers a propulsive set for TED featuring "The Woman in the Arena" and "La Que Manda," a rallying cry and celebration of womanhood.
Up Next
Aliane Mugisha was a roadside hawker in Kigali when she decided to change her business, inspired by the local men who rode taxi bicycles. She did not know this would lead to a whole new cycling adventure. In The Young Cyclist, by filmmaker Yuhi Amuli, she shares her story of determination and focus - and its uplifting results.
Related Videos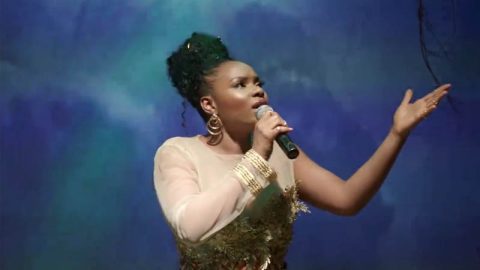 Afropop artist and UN Goodwill Ambassador Yemi Alade is known for her electrifying stagecraft and edgy style. In this performance for TED she performs "True Love," an energetic song about forgetting sorrow and finding optimism, followed by "Africa," a ballad celebrating love of home.