Gina Chavez – 'The Woman in Arena'
by Becky
published on 8th September 2022
Award-winning independent musician Gina Chavez delivers a propulsive set for TED featuring "The Woman in the Arena" and "La Que Manda," a rallying cry and celebration of womanhood.
Up Next
An Africa Direct documentary. David Ochieng, also known as 'Avido', is a Kenyan designer whose brand is making a noise in the fashion industry. But while his clothes are sold around the world, he stays true to his roots in Nairobi's Kibera slum.
Related Videos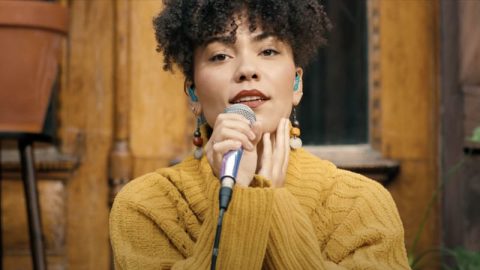 A performance for TED. Singer-songwriter Madison McFerrin performs "TRY," a song she wrote about chasing your dreams despite what others say.