Life in Other Words – An award winning comedy, watch the trailer
by Becky
published on 13th September 2022
Watch the trailer for this multi-award winning short film set in Bangladesh, now showing on Millennium Extra. When the ill tempered Mr. Kabir and the rest of his family are having an extraordinarily terrible day, a game of cricket stands as their only hope of coming together.
Visit Millennium Extra to find out more and subscribe for exclusive content.
Up Next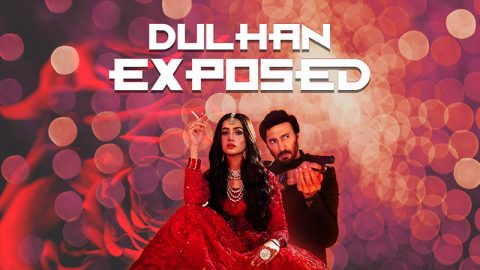 Popular Bollywood actors Ijaz and Zarnish make a big splash on their big-screen debut as they act out one of the most dramatic power-driven acting performances in their careers! The first night for a couple who recently got married turns into a nightmare for the Husband. Watch the trailer here and watch the full film on Millennium Extra.
Related Videos
Featured
Watch the trailer for Funke, coming soon to Millennium Extra. This is the story of Funke, a young Nigerian girl who wants to play football for the country. The story is set in 1996 in Nigeria. A personal story of struggle and inspiration as she tries to convince her family and friends to allow her to achieve her dream.